2023 has been the year of weight-loss medications, and guess what—next year will be too. But why is that? Simply put, these medications accelerate the weight-loss process and mitigate risk of chronic conditions at a rate that we have never seen before. We are so used to talking about the benefits of 5-7% weight loss, but with the support of these medications, 15% is the new standard for weight loss and where we really start to see disease modification.
I had the pleasure of sitting down with leading obesity expert Dr. Donna Ryan, co-chairman of the Federal Obesity Treatment Guidelines, former President of the Obesity Society and the World Obesity Federation, and Scientific Advisory Board member for Wondr Health. Our discussion focused on the future of weight loss, and the power of 15% was a topic that occupied much of our discussion.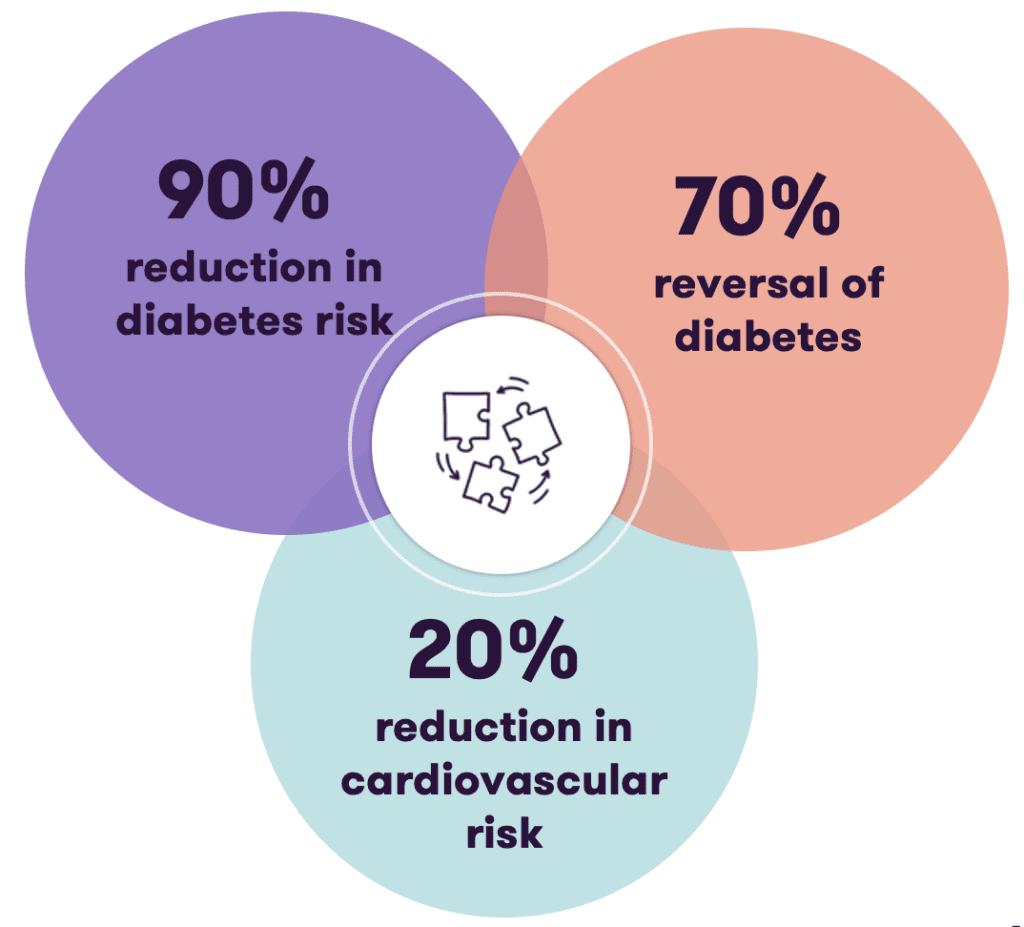 Let's put some numbers to the test to show just how transformative achieving at least 15% weight loss can be for the collective well-being of your population:

90% reduction of diabetes risk — With 15% weight loss, we can expect to see a reduction in the risk of developing type two diabetes anywhere from 60-90%.1
70% reversal of diabetes — Never before have we witnessed the potential for a true turnaround and remission of type two diabetes. Yet, in this era of groundbreaking medication advancements, we stand on the cusp of a paradigm shift, expecting a substantial decline in the prevalence of this disease.1
20% reduction in cardiovascular risk — The SELECT Trial, studied the effects of semaglutide on patients living with overweight or obesity who had a prior heart attack or stroke. The trial revealed a 20% reduction of cardiovascular risk in the following three years.2
Other conditions improved by 15% weight loss include reduced risk of fatty liver, kidney failure, heart failure, cancer, Alzheimer's, and dementia.
More than two-thirds of U.S. adults fall into a category of overweight or obesity.3 While lifestyle interventions undeniably yield positive health outcomes and initiate the journey towards weight loss, it is the establishment of the 15% benchmark that will have a transformative impact on chronic conditions.
If you take away anything, let it be this: the impact of 15% weight loss goes far beyond the scale. The transformative potential of 15% weight loss lies in the influence it exerts on human well-being. This transcends aesthetics and gives your population a chance at a new lease on life.
Ready to harness the power of behavior change and weight-loss medications? Learn more about Wondr Advanced — An obesity solution for optimal metabolic health and cost containment.
—
1 | The Lancet. DiRECT trial. 2018.
2 | NIH. SELECT trial. 2023
3 | NIH. Overweight obesity. 2018